Please join us in the 2021 Edition of
Bluebird Run and Walk for Brookie B
for suicide awareness and prevention
Labor Day
Monday, September 6
JR Alford Greenway
Supporting

Local Affiliate of the National Alliance on Mental Illness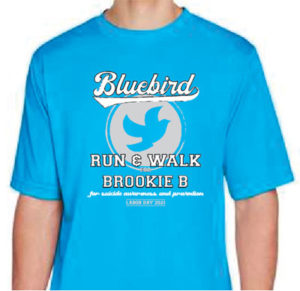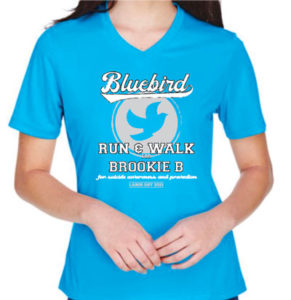 Brook Bowers ended her life on January 13, 2012. She was 31 years old and diagnosed with depression and borderline personality disorder. After her death, the Brookie B Fund was created by her family with The National Alliance on Mental Illness (NAMI) Tallahassee. Through the fund, we hope to help others understand mental illness and to offer opportunities for survivors of suicide to become involved in increasing awareness and prevention of suicide activities.
18
Each person who dies by suicide leaves 18 others behind who experience a major life disruption. Without postvention, bereaved survivors are as much as nine times more likely to complete suicide themselves.
10
On average, 1 person dies by suicide every 10 days in Leon County.  Twice as many people die by suicide than by homicide.  There are 25 attempts for every death by suicide in the U.S.
1
Only 1 in 4 survivors of suicide loss seeks help. As many as 25 percent of survivors indicate they struggle with their own thoughts of suicide.
Help raise suicide awareness and save lives today!
WFSU Perspectives Tom Flanagan hosted a live radio show on Suicide Awareness and Prevention on September 3, 2020. The panel included Jay Reeve, Executive Director of the Apalachee Center; James Smith, Social Worker with Big Bend Hospice; Beth Dees, NAMI Tallahassee Board of Directors; Cynthia Foster, NAMI Florida; Maddie Stults, FSU Psychology major and NAMI volunteer. Click on the Perspectives link to hear this podcast.
Please join us in recognizing and thanking all of our generous sponsors: